Convert the old stodgy trade floors to vibrant discussion centres
The prime goal of exhibitors at an event is to promote their booth and ensure maximum visitor interest in their products and services. The scope of connecting effectively with customers during an event is limited without a powerful event analytics tool.

A powerful event analytics solution can help exhibitors generate leads from an event and keep track of what's trending during the event to better understand the visitors and optimize marketing efforts. Having on-the-go access to visitor statistics and other relevant information about an event will go a long way in helping you make important decisions on a future business partnership.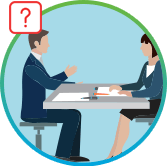 Who is in front of me?
It is important to understand your visitors better before starting a discussion with them to analyse how their requirements are feasible with your solution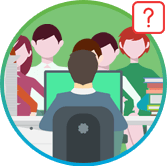 Whom should I attend to?
The key to maximizing leads from an event is deciding whom to attend to from the whole lot of visitors you come across during the event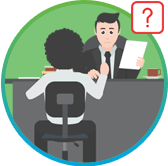 Do I have enough pamphlets?
Carrying large numbers of pamphlets and business cards manually to the event venue is a major concern for exhibitors preparing for an event
Eventplus is a one-stop solution that provides everything you need to ensure maximum customer satisfaction and lead generation during an event.

Get real time information about visitors
Know your visitor before getting into a serious discussion with them. EventPlus gives you instant access to detailed information about visitors at your booth so that you can make the discussions more effective and generate maximum leads.

Forget the paper, go digital
You no longer have to muddle through the manual labour of carrying and handling pamphlets and business cards. With EventPlus you can get it all digitized and have it at your fingertips as and when required.

Analytics and reporting
Get accurate demographics of the people visiting your booth so that you can analyse visitor interests better and plan upcoming events accordingly.

Ensure maximum customer engagement
With EventPlus you can reach out to customers more effectively and scrutinize customer behaviours better than ever before.
See how we can assist you to enrich your Virtual Event?